SHORT TREE PRODUCTS
Manufactured by Boswell Lumber Company
Made in America
Located 60 miles southeast of Pittsburgh Pa. We specialize in the manufacture of quality architectural mouldings, millwork and s4s products known throughout the area.
Stocking over 140 moulds and S4S in Oak and Poplar and having half a million board feet of raw lumber in many species, ready to be worked for you.
Whether you choose a stock mould that is ready for shipment or need a custom mould produced, we have the ability to fill your needs. With our large library of knives and in house grinding, we can match your mould either from your sample or drawing.
Today Short Tree Products continues to be a leader and innovator in the moulding market place.
---
LOOK FOR THE SHORT TREE SIGN
THE SIGN OF QUALITY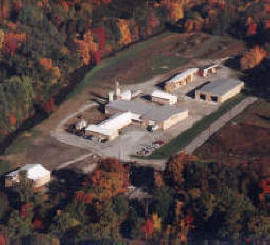 Boswell Lumber Company
home of
Short Tree Products
Business began as a sawmill in 1909, timbering 7,733 acres in the Allegheny mountains. In 1938 a planing mill was added. Fire struck in 1958 destroying the operation. After rebuilding, the company also entered the retail building supply business as well as adding dry kilns and a flooring mill. Again fire struck in 1964 taking the sawmill which was replaced with a new circular saw mill. Once again in 1987 fire leveled the business, saving only the sawmill to be sold in 1990.
Today, Boswell Lumber Co. has focused on being a full service planing mill, located on the original mill site.
Boswell Lumber Company Inc. Copyright 2004 All rights reserved