---
LOOK FOR THE SHORT TREE SIGN
THE SIGN OF QUALITY

Short Tree Products
Manufactured by Boswell Lumber Co. located 60 miles southeast of Pittsburgh, Pa. 5 miles from flight 93 crash site and 3 miles from miners rescue site in America's county Somerset, Pa.
Boswell Lumber Company Inc. Copyright 2004 All rights reserved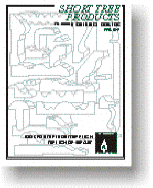 SHORT TREE PRODUCTS ON LINE CATALOG
Our Catalog requires ADOBE READER to view. If you do not have Adobe Reader please follow the link below. Get Adobe Reader to download the latest version. If you wish to save our catalogs for viewing later, you can download and save the zipped version.
Requires Adobe Reader

Stock Catalog
Requires Adobe Reader